How To Choose An SEO Company

What To Look For In An SEO Agency
Trying to select an SEO agency can be daunting. Just like with the search for any service provider, making the right choice is absolutely crucial. Pick the right SEO company for your business, and your business grows – important keyword rankings and web traffic improve, as does brand awareness and ultimately, conversions and revenue.
Choose poorly, and your business will suffer, and perhaps for a longer period than one might realize.
Here are several criteria that you should always include in evaluating an SEO agency.
Following these guidelines should help you divide the right choices of agency from the wrong ones and ultimately, help you achieve the business goals that you want to achieve by investing in SEO.
The SEO Company Communicates and is Transparent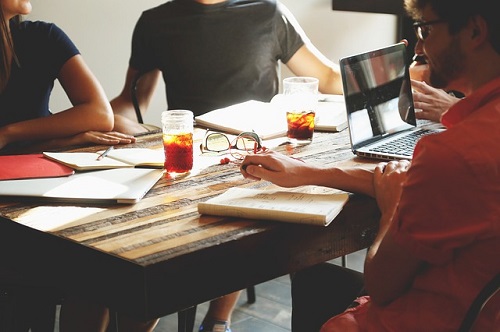 One of the first things you should consider is whether an SEO company is forthcoming, communicative and transparent. This is important across several dimensions of the client/provider relationship.
First, an SEO company should listen to what your goals are and be willing to tailor their strategy to help you meet those goals, instead of merely saying "oh, you need SEO. We'll submit your site to major search engines and industry directories, look for our bill in a few weeks." I see this with many website development companies offering  directory submissions, which can get you penalized.  (Source)

Every SEO agency is different; some agencies are most adept at enterprise-level SEO and others better serve the local SEO market. Your goals should align with their core competencies in order for the relationship to be fruitful, and the agency – and you, as the client – should sound each other out to establish what you want and need, and whether they are best suited to assist you.
Also, does the agency clearly communicate what their plan is for you?
Do they clearly explain each step and what to expect along the way?
If a company is to provide services for yours, they should be fully willing and able to provide a point-by-point plan in helping you achieve your objectives.

Furthermore, as the work commences, an SEO company should be able provide status updates and data in support of their work as they proceed.
Just as school students must in math class, an agency should be fully willing and able to show their work.
An SEO Services Company Should Prove Claims With Data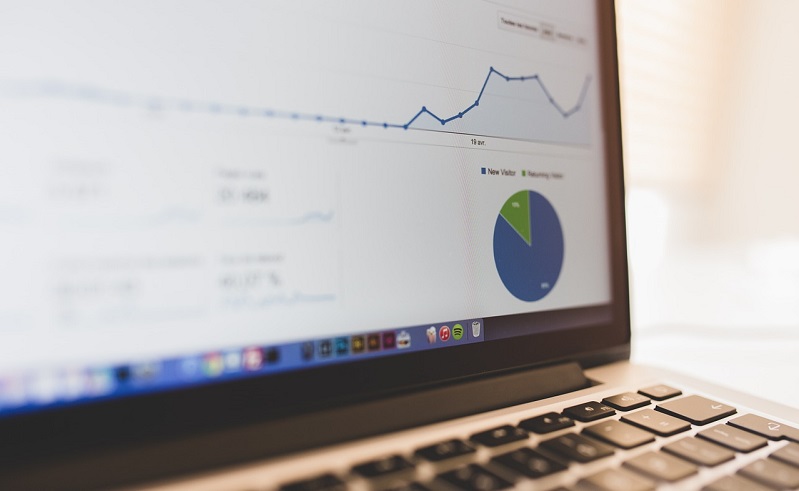 Few fields are as data-driven as SEO, and an SEO services company should bring case studies and data to the table as part of their pitch. Marketing and sales pitches are all well and good, but if someone can't back up their assertions then their copy isn't worth the screen it's written on.
Ask the company to provide proof of ranking other companies, if they don't present them right away.
You should be able to see examples of how they helped another business grow their website, traffic, rankings and conversions as a result of their services. A service provider should have a track record to stand by.
Hiring an SEO Firm is an investment and usually a long-term investment as many SEO strategies are engineered to deliver results for the long haul rather than merely getting a ranking and cashing in. You should be able to see that others have made an investment in this company, what was done with that investment, and what the ROI was. If they can't tell you what they've done for others along with what they can do for you, then it likely is not an investment you should make.
Interview them about their past experiences with other clients. Inquire about any challenges or conflicts that arose and how they were resolved, and have them walk you through the work – just like interviewing an employee for a job.

An SEO Agency Should Demonstrate What Their Capabilities Are
You should also find out what capabilities an SEO agency has, both in terms of core competencies but also technologically. Every company is unique, and an SEO agency should be able to work within that framework to deliver on the promises that they make.
For instance, if your company has a content management system (or CMS), is the agency able to work with it? WordPress is easy enough, but what if your operation uses, say, Magento, Drupal, Bluefly or Joomla? Can this seo agency work with that?
Also, what other competencies does an agency have?
Can they deliver social media services, content marketing services along with technical SEO, or are they strictly a link-building shop? Are they able to not only execute an initial build-up, but maintain your site over time?
Your business is unique, as is every SEO agency. As a result, there is a precisely-right SEO strategy for your business and not every agency is going to be able to deliver precisely the right services that your business needs to succeed.
A prospective agency should be able to identify what it is that you need and tell you if they can do it for you – if not, the working relationship is going to suffer as they took a client simply because they needed one – not because they could really do something for one.

An agency that is serious about their work won't tarnish it by taking on a client they don't have the capability to truly assist in meeting their business goals.
If you find an SEO services provider that communicates clearly, transparently, can back up their claims with data and a track record of success, and can definitely help grow your business, that is likely an agency that you'll be able to do business and prosper with.